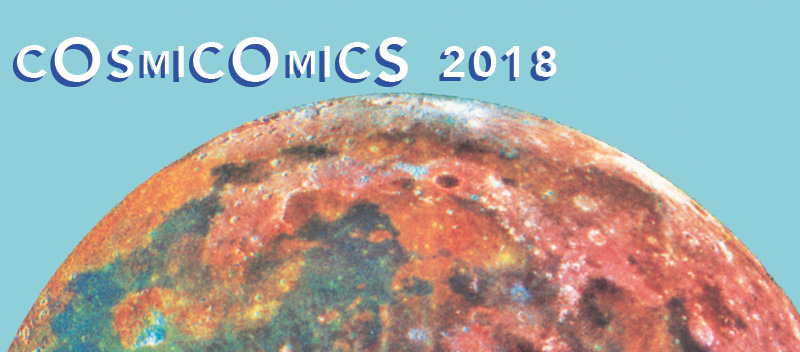 Artwork: Dan Nelson
Cosmicomics :: 2018
This year I'm writing a new suite of music for my sextet, inspired by Italo Calvino's supremely imaginative stories on the origins of the universe - the
Cosmicomics
. The
Cosmicomics
are like fairy tales, or creation myths, for philosophically-minded adults. Each story takes a single scientific theory or principal about the origins of the universe — the movement of planets, the distance between galaxies, the evolution of organisms — and humanizes that scientific phenomenon with a charming, often hilarious, first-person narrative. Salman Rushdie wrote, "It is possibly the most enjoyable story collection ever written, a book that will frequently make you laugh out loud at its mischievous mastery, capricious ingenuity and nerve...perhaps only Calvino could have created a work that combines scientific erudition, wild fantasy and a humane wit." They were originally published as a set of 12 stories in 1965, and Calvino gradually added to them over his career, to total 31.
The music will be developed in a series of salon performances at Bird & Beckett Books and Records in Glen Park, San Francisco this year.
I have a LOT of ideas about musical form, structure, and relationships based on how these stories are organized, and their recurring themes and images; I hope to reflect on some of that process on this site along the way. Stay tuned for live video from the bookstore series as we get this music ready for its interstellar journey at the premieres in November.
The band is a version of the sextet that recorded and performed my avantNOIR music:
Aaron Bennett, tenor sax
John Finkbeiner, guitar
Mark Clifford, vibes
Tim Perkis, electronics
Lisa Mezzacappa, bass
Jordan Glenn, drums
Bookstore Residency & Work-in-Progress Salons
Thursdays at 7:30pm at Bird and Beckett Books
April 19
May 24
July 5
Sept 13
Premiere Performances
Fri Nov 2, 8pm // California Jazz Conservatory, Berkeley
Sat Nov 3, 7:30pm // Bird and Beckett Books, San Francisco
Fri Nov 9, 6pm // Copperfield's Books, San Rafael (presented by Jazz in the Neighborhood)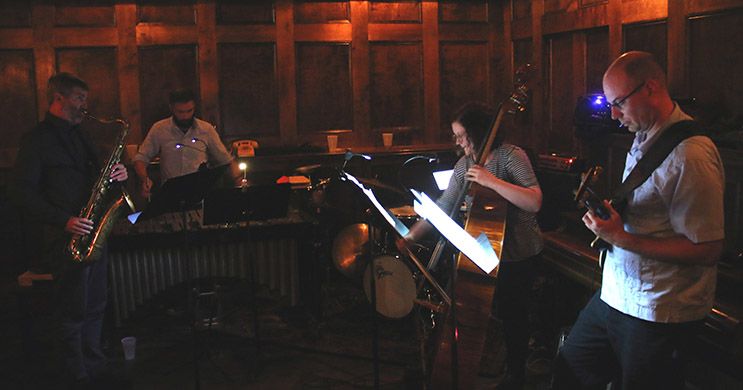 Photo: Shannon Roulet