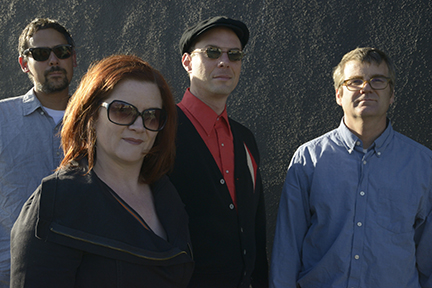 Photo: Myles Boisen
Lisa Mezzacappa's Bait & Switch
Audio player
Mezzacappa's Bait & Switch delivers a raw, unfettered dose of primal expressionism that also works as sophisticated modern jazz. - Point of Departure
Mezzacappa and her band of merry men plunder the jazz canon and delightfully toss the treasures about, playing with a bold approach and delightful musicality. What Is Known is no holds barred all the way, so bring your best wrestling moves and dive in. - New York City Jazz Record (formerly AllAboutJazz-New York)
Bait & Switch is my garage jazz quartet. We play my original music, inspired by the improvisations of some of my musical heroes - Ornette Coleman, Henry Threadgill, the Art Ensemble of Chicago, Eric Dolphy, Rahsaan Roland Kirk.  The music funnels rowdy collectivity into finely honed compositions steeped in free jazz abandon, avant-Caribbean groove and garage rock attitude. We've been fortunate enough to play at Yoshi's San Francisco, SFJazz Summerfest, the Jazzschool, Intersection for the Arts, the Blue Whale, Duende, Sacramento's In the Flow Festival, lots of dive bars up and down the West Coast, and also at the Monterey Jazz Festival.
Aaron Bennett, saxophones
John Finkbeiner, electric guitar
Vijay Anderson, drums
LM, acoustic bass
We released our second recording, "Comeuppance," on the NotTwo label in September 2013.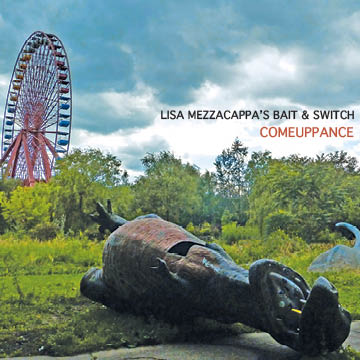 Track Listing:
1. Le Crabe
2. Cruciferous
3. X Marks the Question
4. Luna (Freeman)
5. Las Hormigas Rojas
6. Old (Mitchell)
7. (A Letter to) Mrs. Alice May Williams

Our debut release, "What is Known," co-produced with Myles Boisen, was released on Clean Feed Records in July 2010.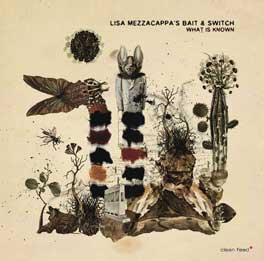 Track Listing:
1. Richard's House of Blues
2. ZZLLZZPP
3. The Aquarist
4. Lick My Decals Off, Baby (Van Vliet)
5. I'll Be Right Here Waiting (McCall)
6. The Cause & Effect of Emotion & Distance
7. Ponzi
8. Catalypsoclysmic
9. What Is Known
10. Push/Pull

CD Reviews:
Troy Collins' review in Point of Departure
Stef Gijssels' Freejazz blog
Terrell Holmes' review in New York City Jazz Record (formerly AllAboutJazz-New York)
Massimo Ricci's Touching Extremes blog
Grego Applegate Edwards' Gapplegate Guitar and Bass blog
Tom Hull's Jazz Prospecting blog
Sergio Piccirilli's review in Time Out Lisbon
Luigi Santosuosso & Claudio Casanova's review in All About Jazz Italy
Craig Matsumoto's Avant-Jazz Radio blog