The Monday Makeout ...
... was a monthly creative music and innovative jazz series I programmed and produced from 2009-2013.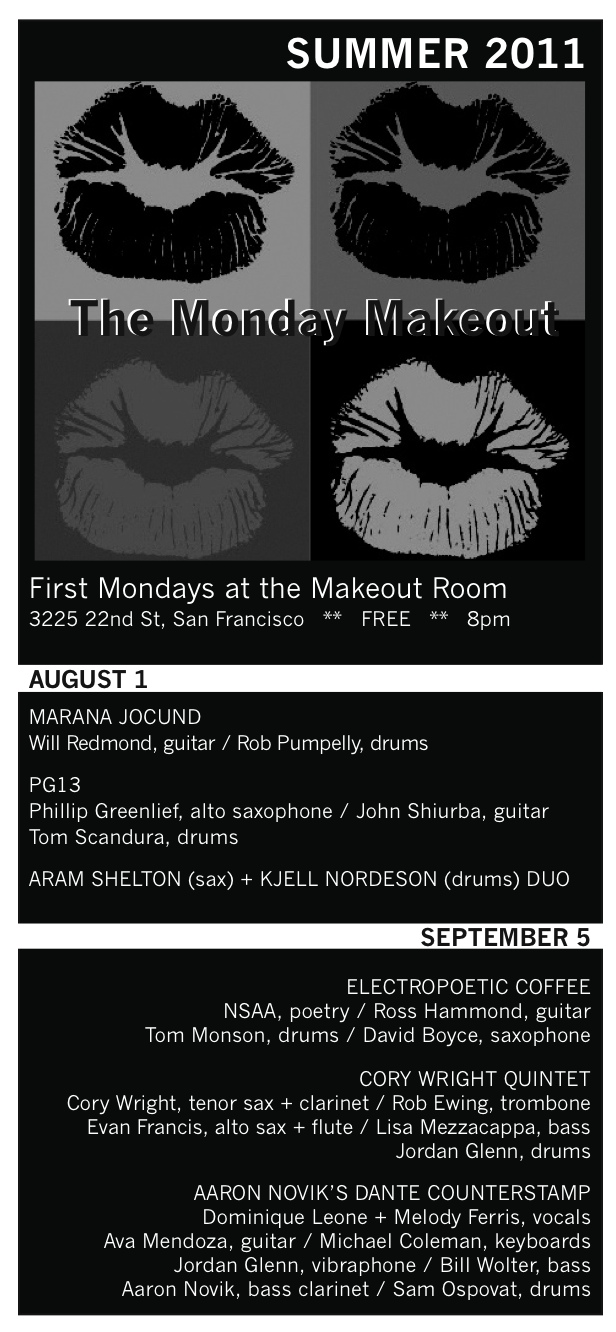 The Living Room Sessions /// Live on Neighborhood Public Radio /// May 2008
For a week in May 2008, I invited musicians in NYC to bring their usually-private outerborough jam sessions up to Madison Ave., where
Neighborhood Public Radio
was broadcasting live local programs from a ritzy storefront as part of their residency in the Whitney Biennial. It was an incredible week of music, the Upper East Side never knew what hit it!
Pain Relief /// 5.10.08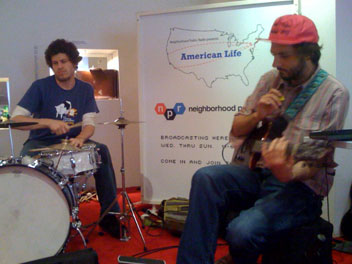 PAIN RELIEF
is Mike Gamble, guitar and Simon Lott, drums.
Bulkley + Wang + Behroozi /// 5.11.08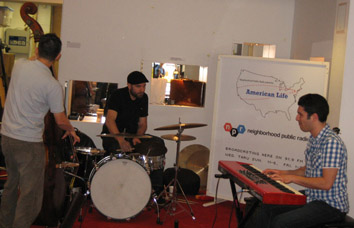 Tim Bulkley
, drums, put together a session with
Gary Wang
, bass and
Dahveed Behroozi
, keyboard.
It's Not You It's Me /// 5.11.08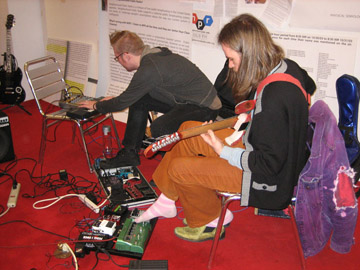 It's Not You It's Me
is Grey McMurray, electric guitar/loops and Caleb Burhans, electric violin/loops.
Beat the Millennium Bug /// 5.15.08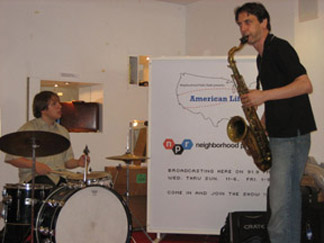 Beat the Millennium Bug is the duo of
Matt Renzi
, tenor saxophone and Bb clarinet, and
Vinnie Sperrazza
, drums.
Beyondo /// 5.17.08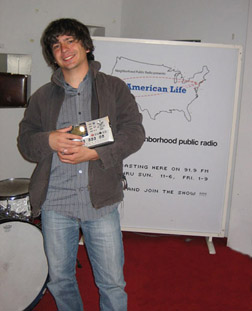 Eric Biondo
played a solo set on sampler, vocals and trumpet.
Radding + Greenwald + Wick /// 5.17.08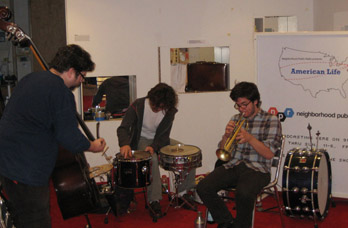 Reuben Radding, bass, brought a
trio
with Andrew Greenwald, percussion and Jacob Wick, trumpet/flugelhorn.
Chung + Golinski + Tamerman + Barenboim /// 5.18.08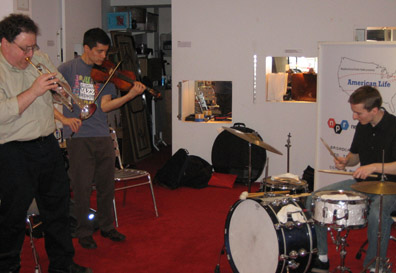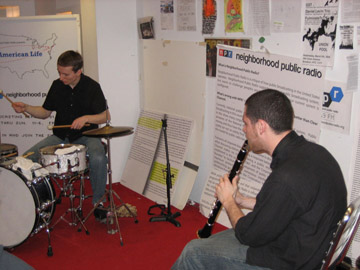 Mark Chung
, violin, hosted some improvising with Chris Golinski, drums; Erol Tamerman, trumpet; and
Ivan Barenboim
, clarinet and bass clarinet.